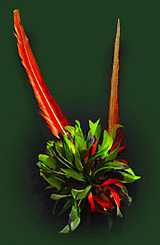 Publisher:
Yanomami-Hilfe e.V.
Hökerberg 1
24241 Blumenthal
Germany
1. Chairman: Christina Haverkamp
2. Chairman: Stephanie Breitbach
Treasurer: Maria Haverkamp
Phone: +49 4305 9913028
Email: office[at]yanomami-hilfe.de
Webmaster: Gela Weyer
Email: gela[at]yanomami-hilfe.de
—
© Copyright
For the present published contents of the website of Yanomami-Hilfe e.V., all rights reserved and remain solely with the author of the pages. The use of texts and illustrations, even in part, without the prior written consent of Yanomami-Hilfe e.V. violates the provisions of copyright law and is thus illegal. This applies in particular to all exploitation rights such as duplication, translation or use in electronic systems or printed publications.
Disclaimer: Despite careful content control, we assume no liability for the content of external links. The content of the linked pages are the sole responsibility of their operators.